Leslie's, Inc. Appoints Seth Estep to Board of Directors
PHOENIX, Oct. 19, 2023 (GLOBE NEWSWIRE) -- Leslie's, Inc. ("Leslie's" or the "Company"; NASDAQ: LESL), the largest and most trusted direct-to-consumer brand in the U.S. pool and spa care industry, announced that it has appointed Seth Estep to its Board of Directors and has increased the size of the Board from eight to nine members, effective November 14, 2023.

"With Seth's appointment we have expanded the breadth and depth of our Board of Directors. We are pleased to welcome him, and look forward to leveraging his nearly 20 years of experience in retail, with deep expertise in merchandising, pricing, product development, sourcing and private brands," said Steven Ortega, Leslie's Chairman of the Board.
Mr. Estep said, "I am delighted to join the Leslie's board and collaborate with the management team as they fortify their leadership position in the pool and spa aftermarket industry. Leslie's has created a brand that is synonymous with safety and quality, and has developed strategic initiatives designed to build on their market share gains. I look forward to bringing my experience and expertise to help drive their growth."
Mr. Estep has served as Executive Vice President, Chief Merchandising Officer of Tractor Supply Company since February 2020 and as a member of Tractor Supply Company's Executive Committee since June 2019. Prior to his current role, Mr. Estep served as Senior Vice President, General Merchandising from 2017 to 2020. He joined Tractor Supply in 2008, and held a number of merchandising roles of increasing seniority and responsibility at the company from 2008 to 2017. Mr. Estep also oversaw management of Petsense by Tractor Supply, a pet specialty retailer owned and operated by Tractor Supply, from 2020 to 2021. Mr. Estep holds a bachelor's degree from the University of Tennessee and an MBA in Finance from Belmont University.
About Leslie's
Founded in 1963, Leslie's is the largest and most trusted direct-to-consumer brand in the U.S. pool and spa care industry. The Company serves the aftermarket needs of residential and professional consumers with an extensive and largely exclusive assortment of essential pool and spa care products. The Company operates an integrated ecosystem of over 1,000 physical locations and a robust digital platform, enabling consumers to engage with Leslie's whenever, wherever, and however they prefer to shop. Its dedicated team of associates, pool and spa care experts, and experienced service technicians are passionate about empowering Leslie's consumers with the knowledge, products, and solutions necessary to confidently maintain and enjoy their pools and spas.
Contact
Investors
Farah Soi/Caitlin Churchill
ICR
investorrelations@lesl.com
A photo accompanying this announcement is available at https://www.globenewswire.com/NewsRoom/AttachmentNg/51180348-24b6-4809-8790-b77d2a35a1d8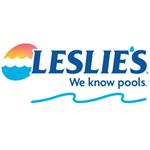 Released October 19, 2023